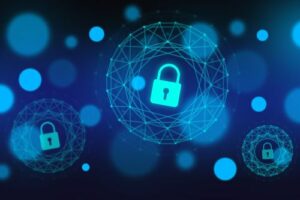 In this blog post, I will explain the benefits of a well-segmented network and how it can help an organization limit access to critical data and safeguard the network against potential threats. Segmentation involves dividing a network into smaller subnetworks, each isolated from the others, limiting the potential impact of security breaches. From our experience as a network security consulting firm that has conducted penetration tests on hundreds of networks, the significance of network segmentation is essential.
Network Segmentation 
Here are some compelling reasons why network segmentation plays a pivotal role in ensuring the integrity of a network from possible threats:
Isolation of Sensitive Data: By segmenting your network, you can isolate sensitive data, such as confidential company information, financial records, and personal data, from the rest of the network. This segregation minimizes the risk of unauthorized access, ensuring that even if one segment is compromised, the entire network is not exposed.
Limiting Lateral Movement: Network segmentation prevents lateral movement within the network in case of a breach. If an attacker gains access to one segment, their ability to move laterally across the network is significantly restricted, making it more challenging for them to escalate their attack.
Enhanced Access Control: Segmented networks allow for more granular access control, enabling administrators to enforce specific security policies and access restrictions for different users. A segmented network ensures that only authorized personnel have access to critical segments of the network, reducing the risk of unauthorized access or data breaches.
Reduced Attack Surface: Segmenting a network reduces the overall attack surface, making it more challenging for attackers to exploit vulnerabilities and launch widespread attacks. With a smaller attack surface, security teams can focus their efforts on securing individual segments, thereby strengthening the overall security posture of the network.
Compliance and Regulatory Requirements: Many compliance standards, such as PCI and HIPAA, require specific regulatory standards for data protection and security. Network segmentation will help to meet these requirements by demonstrating a proactive approach to securing sensitive data and protecting it from unauthorized access.
Incorporating network segmentation as a fundamental aspect of your information security strategy is imperative. As cyber threats grow in complexity and sophistication, proactive measures such as network segmentation are essential in staying one step ahead of cybercriminals. When an organization invests in robust network segmentation practices, they can not only bolster their overall security posture but also build a resilient defense mechanism that safeguards critical assets and maintains the trust of customers and stakeholders.
Testing the segmented networks with a network penetration test will help to identify issues with the segmented networks. It allows security professionals to comprehensively evaluate the resilience of each segment, identify potential weaknesses, and implement robust security measures to mitigate risks effectively.