More than ever before, citizens are looking for leaders at all levels of government that they can trust to genuinely represent their aspirations for their communities. Perhaps there is no better environment for this desire to be fulfilled than at the most local level.  The process of building that trust starts with taking the time to fully understand what residents desire from their local government and then putting an effective plan into action that delivers on those expectations. Community-based strategic planning is the process of moving from resident aspirations to an actionable plan that local government leaders can work to execute.
Tanner's strategic planning process taps the collective wisdom of your citizens to get powerful new insights that can take your community to the next level!
Learn About the Planning Process
In this book, Rick Davis and Dan Griffiths lay out their combined decades of experience with local government to outline the ins and outs of a community-based approach to strategic planning.  This isn't a book about what might work in theory.  Instead, it outlines a practical approach that has been employed by local governments throughout the world.  Using stories and examples from real communities where they have worked, Rick and Dan offer a systematic process that can be applied by cities, towns, counties, school districts, and other municipal governments.  Whether a municipal manager, elected official, or even an involved citizen, this book will serve as a guide for developing a strategic plan for your community. Recently endorsed on "Ron's Bookshelf" by respected leadership consultant Ron Holifield, Elevating Trust in Local Government is making waves for both government and private sector professionals alike.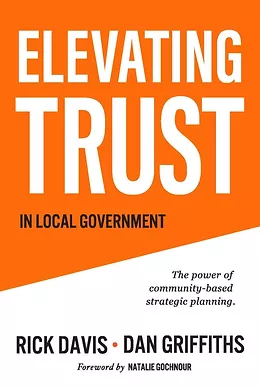 Strategic planning involves careful assessment of your community's current performance, and identifying key areas that will fuel future growth and development.
Our services include:
These tools help us to arrive at a well-vetted, "living" Strategic Planning Document that reflects the aspirations of your residents. With the direct input and buy-in of community members, we have seen time and again increased success in sustained implementation of a municipal strategic plan.
Through the community-based strategic planning process, you can achieve a more harmonious community, unified around a shared vision of the future.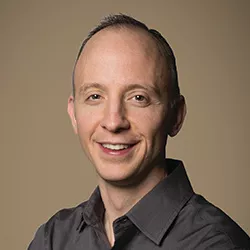 Dan Griffiths
Strategy & Leadership Partner
Prior to merging his practice with Tanner in 2013, Dan co-founded Proficio Services Group where he provided consulting in the areas of strategy, leadership, and finance. He is certified through the Business Learning Institute in strategic planning and leadership development. Dan facilitates over 75 board and executive team off-sites each year and specializes in strategic, exit, and succession planning and leadership development. In 2013, he was selected to serve as Utah's elected member of the American Institute of CPAs Governing Council and was also appointed by Governor Herbert to serve on the State Board of Education. He currently serves as a member of the AICPA board of directors. Dan is a graduate of Brigham Young University where he earned bachelor's and master's degrees, summa cum laude and with high distinction, respectively.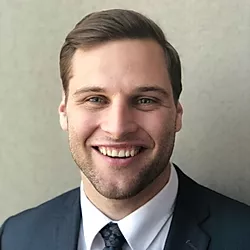 Mackey Smith
Senior Strategy Consultant
Prior to joining Tanner, Mackey worked on Walmart's Corporate Realty Strategy & Innovations Team. With over 5 years of experience serving public sector organizations, Mackey's work focuses on community building, stakeholder engagement, strategic planning facilitation, and data analysis. He facilitates over 50 public community focus groups each year. Fluent in Spanish, he facilitates focus groups in both Spanish and English. In 2018, he was appointed by then Salt Lake County Mayor Ben McAdams to serve on the County Council on Diversity Affairs Executive Board, and in 2019, Mackey was named one of Utah Business Magazine's "20 in their 20s". Mackey is a graduate of Brigham Young University, where he earned a Bachelor's Degree in Strategic Management, summa cum laude.
It's hardest to get started on making strategic plans when you don't know what your first step should be. Thankfully, we've got you covered. Below are links to downloadable examples of several municipal strategic plans we have developed and their associated collateral. We plan to populate this area with more tools in the future– come back soon to see how else we can help you!