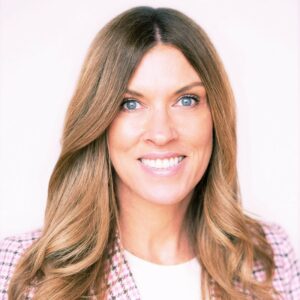 (SALT LAKE CITY, UT – July 10, 2023) Utah Business Magazine has bestowed the Utah's 40 Women Over 40 Award to Merry Osborne, Director of Client Experience and Marketing at Tanner LLC.
The three pillars which the 40 Over 40 Committee reviewed when choosing the list of women was age, industry, and race. The committee focused on these criteria because they saw it as important benchmarks to open up what representation meant in terms of multiple races, backgrounds, and diversity of thought.  They sought to honor a community of women who, through uplifting intentions, are making a difference in their communities. Honorees will be recognized at a luncheon gala at the Grand America on September 23, 2023.
This year's list of women can be found at www.utah40over40.com.
As the Director of Client Experience and Marketing at Tanner LLC, her passion is to provide high quality, top rated experiences to Tanner's valued clients from initial contact to on-boarding, to final deliverable and beyond. Additionally, she strives to create brand awareness and goodwill through an encompassing marketing strategy and value-add service that attracts best-in-class companies and keeps them happy.
Prior public accounting, Osborne spent nine years with EPIC Ventures, a SLC based venture capital firm focused on the technology sector. As the Limited Partner Relations and Community Manager, she was known for relationship building, communication acumen and creating engaging and meaningful client events and experiences. She holds a Bachelor of Science degree in Speech Communication and Rhetoric from the University of Utah.
"Merry has recognized her responsibility to raise awareness among women, educators, accounting firms and organizations regarding the gap in recruitment, retention and advancement of women in Utah's accounting profession," said Mark Erickson, Tanner's Managing Partner.  "Her selfless service to our community and her tireless efforts are definitely worth recognition."
Tanner LLC provides audit, tax, M&A consulting, technology, cybersecurity, strategic planning, and leadership development services. Tanner has an office in Salt Lake City's City Creek Center and in the Silicon Slopes of Lehi. For more information visit www.tannerco.com.