Tanner LLC has been named to INSIDE Public Accounting's ranking of the Top 200 Largest Accounting Firms in the United States for 2016.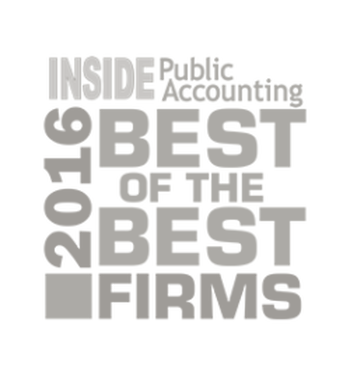 Known as one of the most thorough, complete and accurate set of rankings and trends in the profession, the IPA national standings and the accompanying analysis, provide a comprehensive picture of the largest CPA firms in the United States today.
Tanner's unique client service and commitment to ongoing training distinguished the firm from other accounting companies that participated in the IPA's survey and an analysis of top firms in the country. Tanner was the only Utah-based accounting firm to be recognized in the rankings.
"All of us at Tanner are grateful to our clients and team members for this national recognition," said Jeff Bickel, Managing Partner of Tanner LLC. "We find real meaning in Tanner's unique culture and focus on helping our clients and others succeed."
Since 1994, the IPA national benchmarking report represents the most complete, independent, and up-to-date set of economic and management statistics available about the CPA profession.
The IPA Survey and Analysis of Firms, is a unique customized tool providing firms with an analysis of their rankings in overall health, challenges, and opportunities, when measured against other liked-sized firms across the United States.
Tanner will be recognized in the September issue of INSIDE Public Accounting. A full list of the winning firms can be found at: http://insidepublicaccounting.com/wp-content/uploads/2016/08/INSIDE-Public-Accounting_IPA-200-Rankings.pdf